Quality First
Why Choose Hotel Lago Grey?

Located on Grey Lake, surrounded by a crystalline glacier, granite mountains peaks, forests, and rivers, this hotel is the ideal location for a Torres del Paine National Park getaway. The whole family will enjoy a variety of services and facilities, available at any time of the year. Your adventure in this beautiful corner of the Chilean Patagonia will be unforgettable!

Hotel Lago Grey Excursions
Get to know Patagonian ecosystems bursting with flora and fauna.

Grey III Navigation
Journey through a turquoise lake, passing by icebergs, lush vegetation, and mountains, to see a massive glacier.

Rooms
Comfortable, spacious, and aesthetic rooms feature central heating, WiFi, a safe, and more.
Torres del paine
Excursions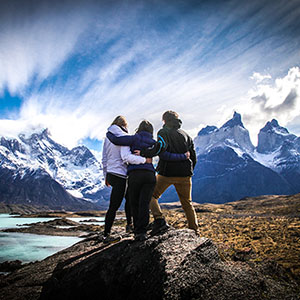 Condor lookout
We will drive about 45min towards the center of Torres del Paine National Park, where we begin our hike. It is a simple trek with a maximum height of 400 m.a.s.l, starting at 45 m.a.s.l. There is an incredible view of…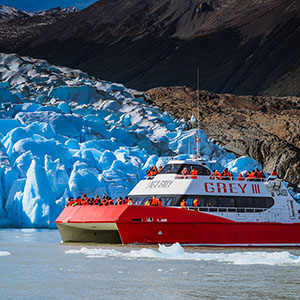 Navigation
A Grey Glacier close-up is a must-see during your visit to Torres del Paine National Park.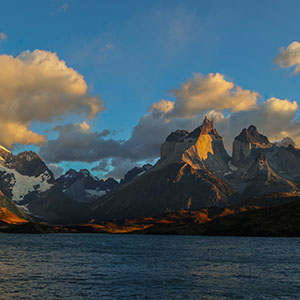 Waterfalls &
lookout points
This is the recommended excursion for those who want to contemplate and enjoy most of the Torres del Paine National Park in one day and without any physical effort…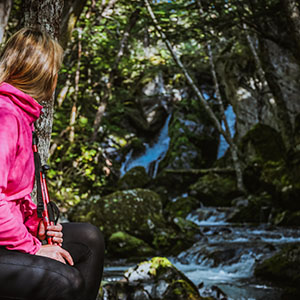 Pingo Waterfall
We start very early in the morning, leaving the hotel and walking along the Pingo River to the "Chorrillo Los Salmones" waterfall. After walking almost 1 hour and a half, we will go to the…
Loved it, was worth the spend, and wish we could have stayed longer!

The location was amazing, albeit a rough gravel road to get there, so perhaps a 4WD is recommended for you rental car. Once we got to the main lobby the view is spectacular… right up the lake to the glacier. Our room was amazing, very modern and had a lovely lake view also. The staff were all lovely and helpful… particularly the reception staff when we had to update our travel arrangements. We stayed in the hotel the day we got word that Argentina was to close the border and that border closures in Chile were not far off. The staff assisted us with the phone calls for the flight changes to help us in Spanish get to the English speaking help desk. This was beyond anything we expected but will be forever thankful for their help.
We stayed in Lago Grey for 3 nights and loved every little detail of the hotel. As well as the service and hotel staff were superb. We booked two rooms for two kids and two adults. Both rooms were in immaculate condition, clean and provided spectacular, floor to ceiling views of the glacier and mountains. We dined in for breakfast every day and dinner on one of the days and the food did not disappoint. We had a car so we were able to visit and experience food elsewhere within the park and they were all wonderful. I would definitely go back to this hotel in our next TDP visit.
Contact
Office in Punta Arenas:
Manantiales 0325.
Phone:
+56 612712100
Social Media
Follow us on Facebook and Instagram to receive updates about our services and promotions.